Simon Harris - a résumé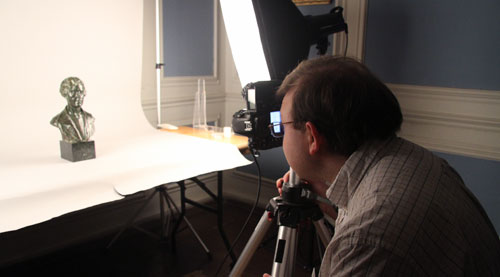 Simon's initial training was in Materials Science, the study of the structure and properties of Materials. After completing a BEng degree at The University of Birmingham he worked in a laboratory of a large presious metals processing company, developing new alloys and carrying out vital research work on products.
Following a desire to move away from working in industry he decided to turn his photographic hobby into a professional endeavour and studied at Bournville College of Visual Arts whilst at the same time building up increasing amounts of work.
Despite starting his professional photographic career using medium format film cameras, Simon has now been working with digital cameras for a considerable number of years, and knows how to obtain the best results from this new relatively new and constantly changing medium.
Most recently, he has qualified in Conservation of Historic Objects at Lincoln University, which means that he is now ideally suited to work in recording historic objects and their environment. He has extensive experience in this field, having worked as a photographer for almost three years on a nationwide inventory project for The National Trust.